Lewis Carroll and the Cheshire Cat's Smile (6x8) Victorian Writers Portrait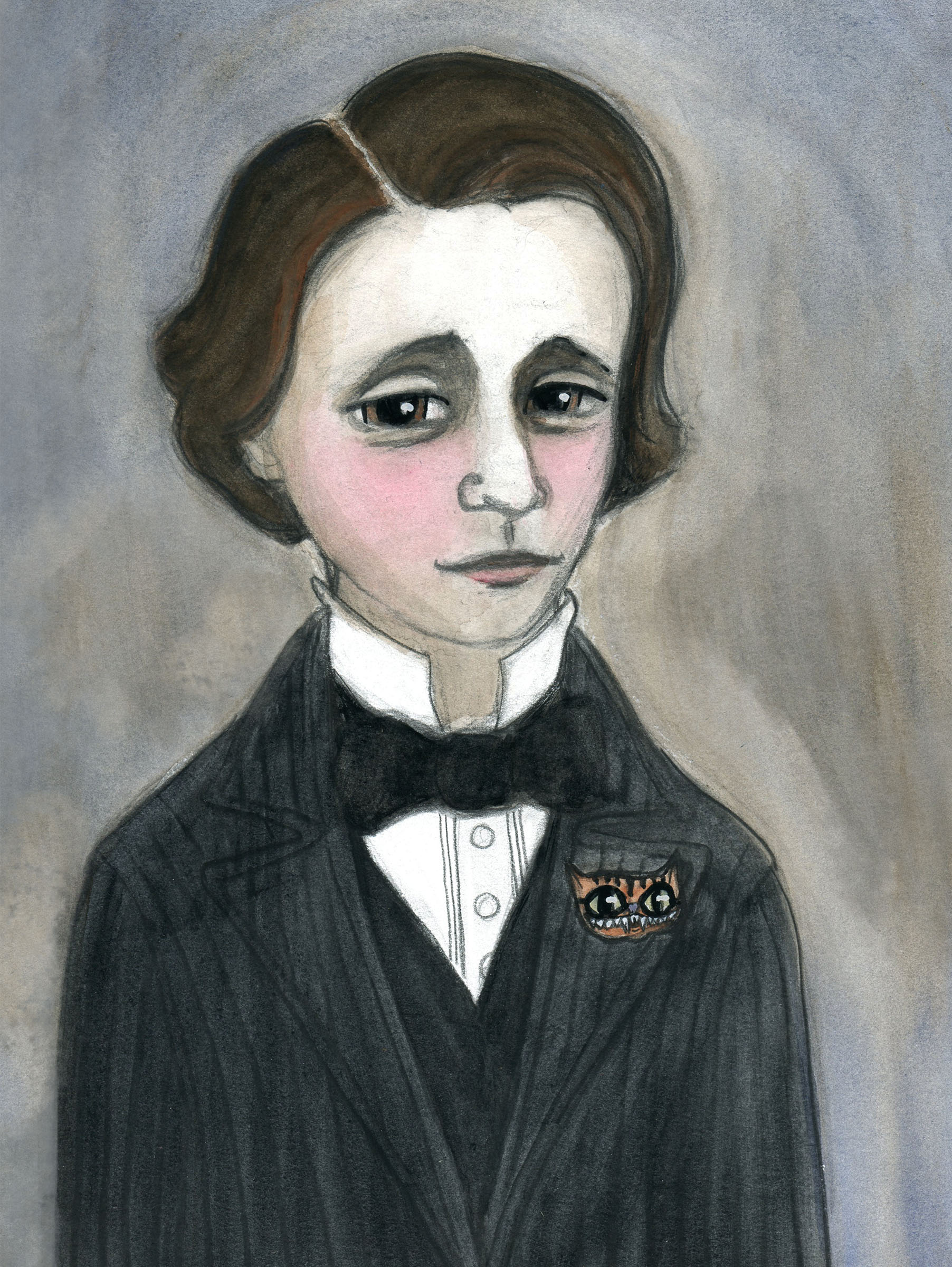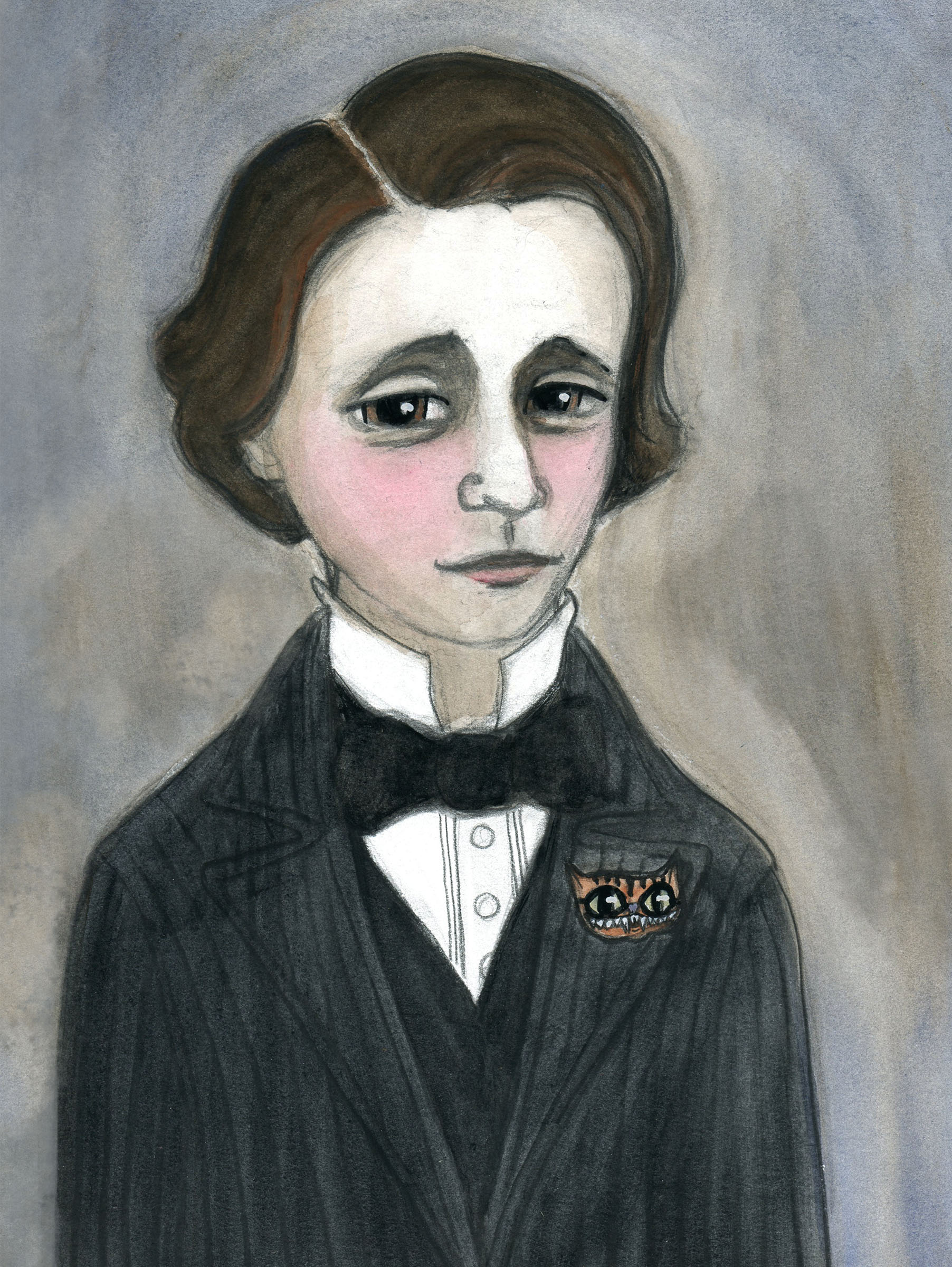 Lewis Carroll and the Cheshire Cat's Smile (6x8) Victorian Writers Portrait
Lewis Carroll Portrait
Ah, Lewis Carroll (or Charles Lutwidge Dodgson, if you prefer) is such and amazing writers and photographer. He provides us with such an amazing imagination to admire and inspire. i love the way his brain works and he will always be one of my favorite writers. I created this illustration with a compilation of old photographs of him and my own imagination. I added one of my favorite characters he created the Cheshire Cat from Alice in Wonderland on his lapel. The cat reminds us all:
"Alice came to a fork in the road. 'Which road do I take?' she asked.
'Where do you want to go?' responded the Cheshire Cat.
'I don't know,' Alice answered.
'Then,' said the Cat, 'it doesn't matter."
― Lewis Carroll, Alice in Wonderland
The original hand drawn and painted illustration was created by me (Debra Styer) with watercolor and gouache paints.
Limited Edition Archival Print of 100

Print Size 6x8 (includes 8x10 antique white mat for easy framing)

Shipped in a protective sleeve with extra backing in a sturdy flat mailing envelope.

All prints are signed and numbered by the artist

(Frame not included)
Shipping:
Domestic (within the United States) is $3.75
International Shipping is $5.75